Malted Wheats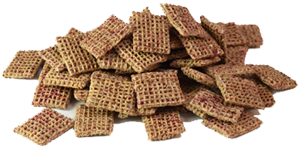 Get more out of your day when you start your morning with a bowl of malties! Nutritious and delicious these are becoming more and more popular as an alternative to traditional flakes as some people look towards a healthier, slower energy-release alternative to kick start their busy day. Malties are healthy, filling and delicious with milk, both, hot or cold, perfect with natural yoghurt and even better with some fresh fruits on top.
Original
Flavoured
With Fruit
Special Flakes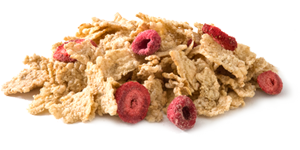 Special Flakes helps you start your day right! If you're looking for a light and tasty breakfast cereal to keep you going 'til lunchtime or counting the calories and trying to eat a little more healthy, our delicious range of special flakes is perfect. Here at Deeside Cereals, we are always looking at new ways to make breakfast as tasty as possible which is why we offer our great tasting product in three delicious varieties.
High Fibre Bran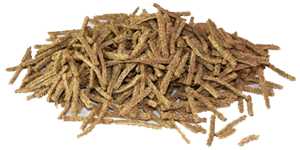 With our ever increasing fast paced lifestyles, it is easy to forget to eat a nutritious breakfast. Give your body the extra boost with our tasty crispy high fibre bran and help keep your digestive health in great condition. Our High Fibre Bran is a good source of fibre that keeps you fuller for longer.
Multigrain Flakes
Make your morning delicious with tasty Multigrain Flakes loaded with fruit. Every bowl of our Multigrain Flakes with Fruit is packed with goodness and has a whole lot going on in there. It's enough to wake anyone up and give them a brighter nutritious start to the day.
Indulgent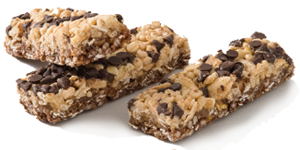 At Deeside cereals we manufacture a range of indulgent cereal bars. Crispy cereal with a soft middle layer, in exciting flavours makes our unique triple layer bar just the slight bit sinful. Deeside Cereals range of enrobed bars provides an anytime satisfying treat.
Diet Bars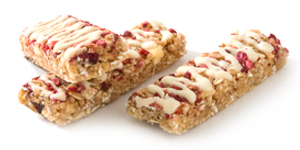 Our diet cereal bar range is designed to give you a healthy alternative to snacking. We know how hard it can be to find tasty and healthy snacking options, which is why our low calorie bars compromise on the calories without compromising on great taste. Trying to keep up with your diet goals has never tasted so good.
Value Bars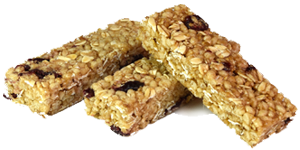 Deeside Cereals Cereal Bars are great for a snack, eating whilst you are out and about or for the lunchbox. At Deeside Cereals we manufacture a wide range of cereal bars to meet everyone's needs. Deeside Cereals manufactures a variety of bars, from bars for kids, as a healthier alternative in their lunchbox or break-time snack to cereal bars loved by the whole family.
Wholesome Bars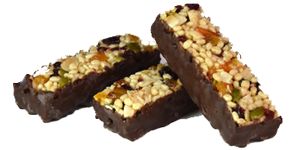 Made with a generous mix of cereals, nuts, fruit and seeds, Deeside Cereals wholesome bars bring exciting nourishment to your busy lives. Containing the goodness of seeds and nuts rich in omega 3, vitamins, minerals and micro nutrients, our bars make snacking truly satisfying.
Make your morning delicious with Deeside Cereals…