Quality is at the heart of everything we do…
The success of Deeside Cereals stems from the quality of its products. Everyone here at Deeside Cereals is committed to quality.  It's what the company's built on and is an integral part of our procedures and systems. The quality management system is the standard that all our people aspire to. Quality control is at the heart of our industrial organisation throughout our production sites.
Deeside Cereals works in partnership with its customers and suppliers to continually develop, monitor and improve quality systems. Essential pre-requisite: to meet all legal obligations. The satisfaction of our customers and their consumers is based on controlled production processes; it explains our success and guides our ambition.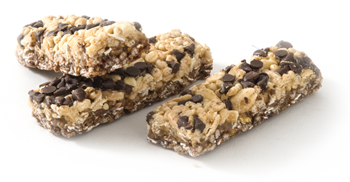 Our Awards and Award Nominations
The Grocer Own Label Food & Drink Awards
2016 – Silver for a Cereal product for Tesco

2016 – Finalist for a Cereal Bar product for Tesco

2017 – Finalist for a Cereal Bar product for Tesco

VQ Employer of the Year Finalist 2015

EEF Future Manufacturing Awards 2014
NW Regional Runner-up – Health & Safety
FLT Association Highly Commended Safe Site 2015
At Deeside Cereals we embrace our responsibility to maximise the effective consumption of the resources we use.
Whilst we have been accredited to ISO 14001 since 2006 we are in the process of aligning our approach for environmental targets to the Food & Drink Federation (FDF) five-fold environmental ambitions and are developing targets in the following areas:
Reduction of CO2 emissions
Reduction of water use
Zero food and packaging waste to landfill
Packaging requirement in absolute terms
Fewer and friendlier food miles within our overall supply chain
We take our responsibility to our local community and environment seriously.
Our Environmental Policy
Please click on the below button link to download a pdf of our Environmental Policy…
Deeside Cereals aim to sustainably provide a comprehensive and competitive range of quality products that both excite and delight our customers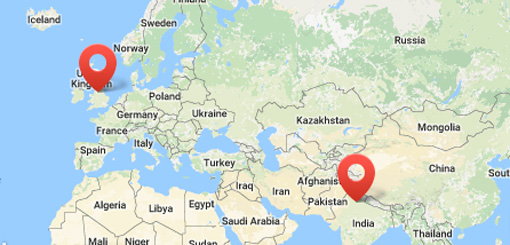 Innovation
Here at Deeside Cereals we pride ourselves on innovation . The R&D function is at the heart of our organisation with an Innovation Centre in the UK for Bars and Cereals and a centre in India for Kids shapes. New product development and the constant improvement in the quality of our products ensures the continuing delight of our customers.
Beliefs
Breakfast provides many benefits to our health and wellbeing…
Breakfast provides the body and brain with fuel after an overnight fast – that's where its name originates, breaking the fast!  Without breakfast you are effectively running on empty, like trying to start the car with no petrol! Nutritionists advise that breakfast should be eaten within two hours of waking and a healthy breakfast should provide calories in the range of 20-35% of your guideline daily allowance (GDA). It is also vital for our long term health. The NHS says "Eating breakfast has long term health benefits.  It can reduce obesity, high blood pressure, heart disease and diabetes."
Breakfast is an excellent occasion to eat together as a family when possible.  Establishing good breakfast habits in childhood and maintaining them throughout adolescence may be an important factor in reducing the prevalence of breakfast skipping and developing good eating habits that last a lifetime.
Which is why here at Deeside Cereals we understand that breakfast really is the most important meal of the day…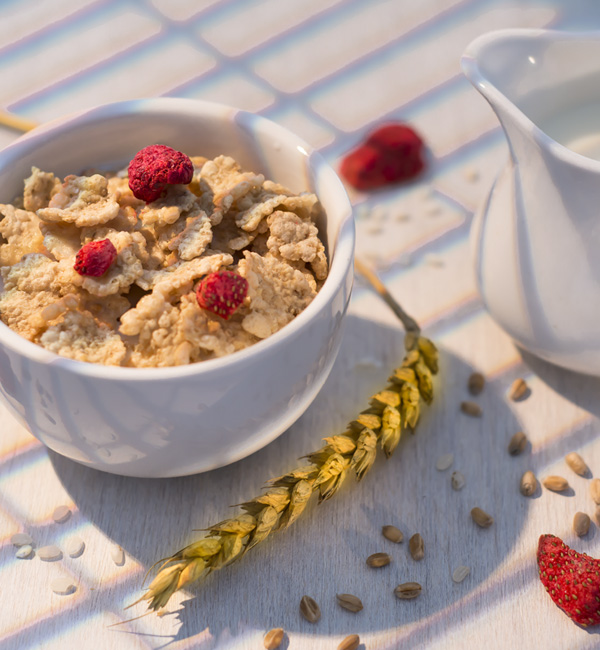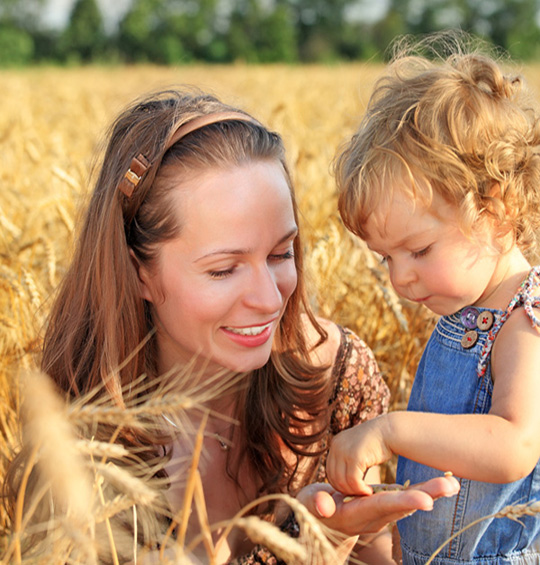 Sustainability
From field to family…
To help start the day the best way or as an energy boost throughout the day, you can depend on our Breakfast Cereals and Cereal Bars. Every bowl of cereal and breakfast bar is crammed with honest ingredients for long lasting taste and satisfaction. Natural and delicious, we believe that healthy eating is all about balance which is why producing products that are naturally nutritious is as important to us as it is to you.
Not only are we deeply committed to making delicious cereal, we also care a great deal about where it comes from. All raw materials used in the manufacture of our products, are free from genetic modification and comply with current regulations. Our suppliers have to meet these requirements in respect of food safety, inspect their raw materials before taking delivery of them and provide us with proof that they are fully compliant. We are deeply committed to the three pillars of sustainability integrating social, economic and environmental factors at the heart of our organisation.
Our Suppliers
We work very closely with our suppliers. Our partnership arrangements are based on specifications approved by the two parties and on the assessments provided by experts to ensure that every day our suppliers comply to our requirements. The traceability of our products is a must. It is made possible by the I.T. systems which allow all-process monitoring from the supplier to the finished product.
Our Customers – Brighten up Breakfast time…
Deeside Cereals manufactures breakfast cereals and cereal bars for the major supermarket chains. The needs of our customers are at the heart of everything we do and our experienced Customer Care team focus on their priorities on what is important to them, supporting them at every stage. Our customers appreciate the natural ingredients in Deeside Cereals. Everything is processed as little as possible to make sure that everyone can enjoy the full benefits of cereals and bars that provide natural energy, rich in nutrients.